Vehicle servicing
We recommend that you have your vehicle serviced every 10,000km or once per year to keep it running correctly and to prevent any future problems.  We strongly believe at Plimmerton Auto Services if you look after your vehicle it will look after you! 
If your service is overdue then call us today!
---
Brake services
The brakes are the most important safety feature your vehicle has. Your brakes are purely preventative, unlike other safety systems which merely reduce the severity of the accident. Well maintained brakes can be the difference between an accident and an emergency stop.
Your brakes suffer a surprising amount of wear. After all, every day they routinely bring tonnes of metal to a complete stop. For this reason we recommend you have your brakes checked at least once a year.
Here at Plimmerton Auto Services we can provide the following brake services:
✔ Brake component replacement
✔ Brake line repairs and replacement
✔ Handbrake repairs
✔ General brake services
If you haven't had your brakes checked in a while, then contact us today!
---
Warrant of fitness (WOF)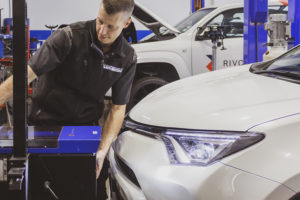 The WOF is a vehicle inspection that checks minimum safety standards are met, and indicates that the vehicle is roadworthy.  Without a current WOF certificate, the vehicle cannot legally be on the road.  Any vehicle manufactured before 2000 requires a six monthly inspection and all vehicles manufactured after 2000 require yearly inspections.   
If your vehicles warrant of fitness has expired and you need a new one, then contact us today for an inspection.


---
Vehicle inspections
If you're thinking about buying a second-hand vehicle, we would recommend taking it for a pre-purchase inspection. The pre-purchase inspection is a thorough check of the vehicle, to make sure you know exactly what you're buying.  We'll also give you an estimated cost of any repair work needed, so you can make an informed decision.


---
Steering and suspension
Defects in your vehicle's steering and suspension drastically affect the handling and ride comfort, causing play in the steering wheel and body roll around corners. Your suspension also helps your tyres maintain grip on the road, making the suspension important for keeping a lower stopping distance.
Plimmerton Auto Services can provide the following steering & suspension repairs and services:
✔ Shock absorbers, springs and struts
✔ Suspension arm and bushing component replacements
✔ Power steering repairs
---
Clutch and transmission
As the system which transfers power through the drivetrain to your wheels, the drivetrain consists of some of the most complex and precise assembles in your vehicle. Due to the nature of the drivetrain, any minor flaws can quickly escalate into very costly repairs.
If you notice a clicking noise when at full turn, or are having trouble changing gears, or notice a grinding noise when you do, you may have a problem with your vehicle's drivetrain.
Here at Plimmerton Auto Services our skilled mechanics can provide the following drivetrain services:
✔ Clutch repairs
✔ Automatic and manual gearbox repairs and servicing
✔ General transmission servicing
✔ Differential repairs
---
Tyres and wheels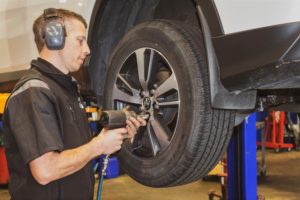 Plimmerton Auto Services can help you with major tyre brands for all makes and models of cars, commercial vehicles, campervans and 4WDs.
If your tyres are looking a bit bald, get in touch today!


---
Other services
We offer a wide range of other services here at Plimmerton Auto Services, including:
✔  Headlight aligning
✔  Exhaust repairs
✔  Fleet maintenance and support
✔  Lube services
✔  EFI services
✔  Light commercial vehicles repairs and service
✔  Fault-finding diagnostics