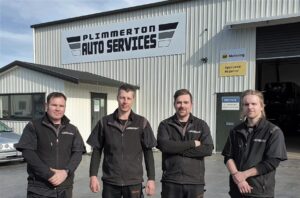 With over 60 years of combined experience, we're confident our team can provide you with the highest quality repairs in a timely manner and will provide you with the best service possible.
We also understand that communication skills are as important as repair skills for your experience when you visit us.  That's why we always make sure you are kept in the loop about what is happening with your vehicle.
If you'd like to learn more about our business, don't hesitate to contact one of our friendly staff today!
 
Opening hours
Monday         8am – 5pm
Tuesday         8am – 5pm
Wednesday   8am – 5pm
Thursday       8am – 6pm
Friday            8am – 5pm
Saturday        Closed
Sunday          Closed 
We accept Q Card and Farmers Finance Cards.

Our suppliers